Fred Stevens Funeral Directors was originally established as a building company early in the 20th Century, and in common with many other builders, funerals were a small sideline. By 1960 the company was in second generation hands, and in 1986 began trading solely as funeral directors.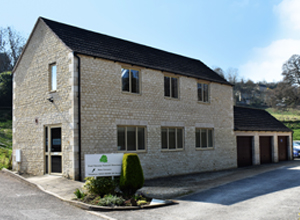 Our purpose-built premises in Newmarket Road, Nailsworth. This peaceful location, with ample parking on-site, looks straight out onto the heart of the picturesque Newmarket valley. A comfortable lounge is available for clients wishing to make funeral arrangements and there is privacy and seclusion for visitors to the Chapels Of Rest as well. Meanwhile, our private mortuary, coffin workshop and garaging for the vehicle fleet are also housed on the same site.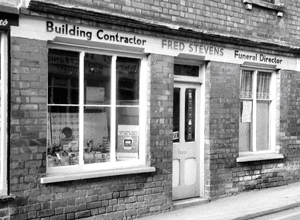 The original shop premises in Market Street, Nailsworth, photographed in January 1972. At that time the Chapel Of Rest was separately located at Prices Mill, Newmarket Road - adjacent to which our purpose-built premises, Mill Place, now stand. (Photograph taken by, & reproduced courtesy of, Mr. David Fraser, British Columbia, Canada.)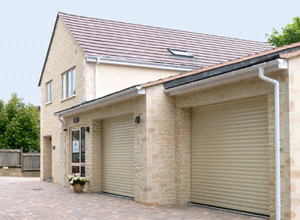 With the combined populations of Chalford Hill & Bussage representing an almost self-contained community within the Stroud district, we felt the provision of a more locally-based funeral service was an appropriate step. Being given the opportunity to redevelop the former Bussage Garage - the home of Beavis Coaches for over 60 years - enabled us to fulfil our vision of a suitably located, properly equipped funeral home right in the heart of the Bussage & Chalford area. Just like our existing Nailsworth office, our Bussage funeral home also benefits from a convenient, yet peaceful location with picturesque views across the Toadsmoor valley. Dedicated on-site parking is combined with privacy and seclusion for visitors when making arrangements or visiting the Chapel Of Rest.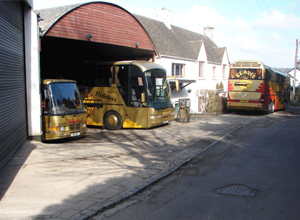 Photographed in April 2013, just prior to the closure of Beavis Coach Holidays. The coaches with their distinctive gold livery were a familiar sight around the Stroud district and further afield for many years.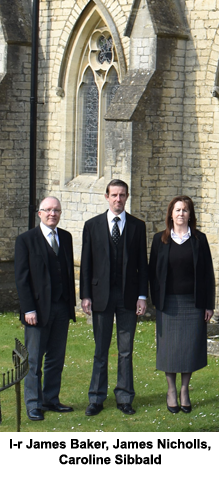 James Baker MBIE, Dip. FD, MBIFD
(Company Director)
James has worked in the funeral profession since 1986, training originally with Stroud-based firm Philip Ford & Son – which at that time was still a family-run company and was both the oldest and largest firm of its kind in Gloucestershire. James went on to become a qualified member of the British Institute of Embalmers, a holder of the NAFD Diploma in Funeral Directing and a qualified member of the British Institute of Funeral Directors.
Having had working connections with Fred Stevens Funeral Directors for the whole of his career, James finally took ownership of the company in 1999, following the retirement of the second generation proprietor, Mr. Raymond Stevens.
In 2012 he published 'A Life In Death – Memoirs Of A Cotswold Funeral Director' – a book about his first 25 years in the funeral profession.
James Nicholls Dip. FD, MBIFD
(Funeral Director)
James (or t'other James, as he's often referred to!) has worked in the funeral profession since 1989, having originally worked alongside James Baker at the Stroud-based firm Philip Ford & Son.
James holds the NAFD Diploma in Funeral Directing and is a qualified member of the British Institute of Funeral Directors.
He joined Fred Stevens Funeral Directors in 2003.
Caroline Sibbald
(Office Manager)
Caroline joined the company as Office Manager in 2007, having previously spent eleven years as manager of a local company producing a popular range of bespoke decorated furniture.