James Baker - Author


The Unmourned - A novella of quiet, compelling drama
By James Baker
Serial murderer Jonathan Flint has died in prison and funeral director Simon Thorley is handed the task of laying to rest the country's most reviled criminal.
With public emotions running high and demands being made for Flint to be denied a dignified send-off, Simon discovers that his challenge is not just to arrange the funeral itself, but also to find a way of delivering Flint's two innocent daughters from the terrible burden of their father's crimes and notoriety.
The Unmourned is a novella of quiet, compelling drama. Insightful and empathetic, it explores a situation in which there can be never be right or wrong, only layers of dilemma and deep emotion.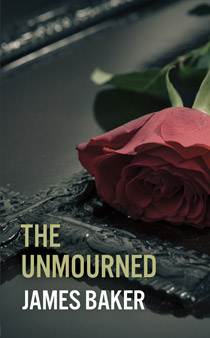 ---
A Life in Death - Memoirs of a Cotswold Funeral Director
By James Baker
James Baker has spent his entire working life as a funeral director in the Stroud district of Gloucestershire, that part of the Cotswolds immortalised in the book 'Cider With Rosie' by Laurie Lee. In the pages of 'A Life In Death' James will take you into the hidden world of death and funerals, telling the story of his journey from wide-eyed teenager on work experience to becoming one of the longest serving funeral directors in his locality. He will also illustrate how the funeral profession, so long defined by custom and tradition, has reinvented itself in the face of the most radical changes in the British way of death since the Second World War. 'A Life In Death' was written not just to entertain, but also to enlighten and hopefully, to reassure.